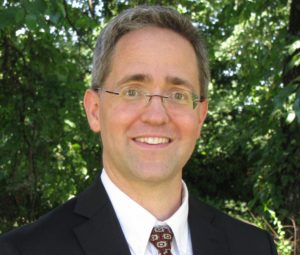 Hi, I'm Melvyn R. Windham, Jr., owner and operator of Melkim Publishing. Our mission is to present new music that will uplift and inspire, while supporting a new business model that will hopefully bring more composers to light.
In October 2016, Good Report Music, an imprint of Melkim, opened with a selection of Christmas music: six piano preludes and five choir pieces. Looking forward, we will add about one new piece a month, all geared toward performances in Latter-day Saint and/or Christian services.
In September 2017, we introduced another imprint, Melkim Classical, which presents secular art pieces including piano sonatas, songs, and even some avant-garde. Currently there are just six piano collections, but this will later grow to include music for ensembles and orchestra.
More about Mel and his music
I try to compose music that provides a fun challenge that rewards both performers and audience. I am heavily influenced by classical composers such as Beethoven, Chopin, Prokofiev, Rachmaninoff, Mussorgsky, Brahms, a small hint of Dave Brubeck, George Winston, and even some minimalism: Philip Glass, John Adams, and Erik Satie.
I received both a Bachelors of Music and Masters of Music in Composition at Brigham Young University. I've performed in several choirs, including the Charlotte Oratorio Singers. I've played piano and organ at church services for over three decades. Several of my pieces have been finalists in the Annual LDS Church Music Submission contest, all of which will eventually be available through the Good Report Music imprint.
I am an actuary/banker by day, and sci-fi fiction writer/composer at night. I love to create and share.
---
More about our collaborators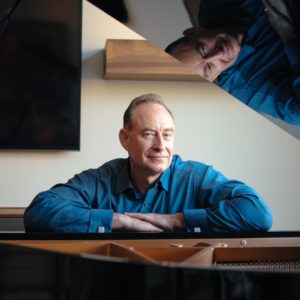 Daniel Carter was born in the sage brush of Idaho and learned to love the unlikely combination of country western music and Caruso's opera recordings as a young boy. At the age of five, an accident cut off a third of his right index finger. Undeterred, he happily composed his own melodies on any keyboard he came across, since his family didn't own a piano until he was about 10 years old. His teen years were filled with whatever was playing on the radio and a few false starts at piano lessons. By the time he was a junior in high school, he composed pieces in the style of major composers and decided it was time to get serious about learning piano skills and reading music. Money for lessons was scarce, but his family sacrificed so that he could study. Though he struggled greatly to catch up to university level piano skills, which nearly prevented him from being accepted into the music program, his composition abilities helped him find favor with a few faculty members who mentored him.
Daniel advocates and supports mental health awareness and education. He is also a strong advocate for music education. Numerous studies prove that consistent music lessons improve academic excellence. Those who study music statistically rank better than their peers who do not. Daniel insisted that his two children study music for a minimum of two years, which met some resistance. In moments of frustration he said, "You can thank me when you're 40." (And they have. Ahead of schedule.) Now, happily, there are grand children to teach.
Daniel lives and works in Salt Lake City, Utah.
---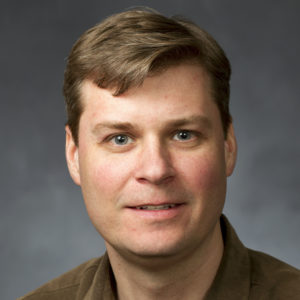 Geoff Groberg enjoys recording and performing bluegrass, Celtic, and other styles of traditional acoustic music. He plays several musical instruments including piano, guitar, bass, and banjo and he also likes to build, repair, and modify musical instruments. Over the years he has performed with several bluegrass and folk bands including Lincoln Highway, Miles To Go, and Fire on the Mountain. He has arranged and recorded several CDs of early American hymns along with collaborator Mark Geslison. Geoff enjoys traveling and has performed music in Scandinavia, Russia, Canada, and many states in the U.S. In addition to music, Geoff enjoys movies, daddy-daughter dates, and great food.
---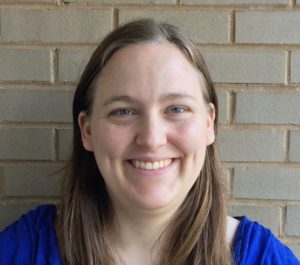 Julie Bucker studied flute performance at BYU-Idaho. She enjoys playing the flute and piano. She currently works as a homemaker and has four children.
---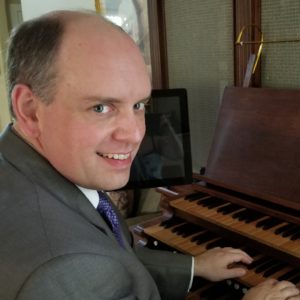 Reid Gilliam has served as a church organist throughout the Triangle and Triad regions of North Carolina and in northern Virginia over the last 24 years. He graduated from UNC Chapel Hill with a M.S. in Operations Research, a B.S. in Mathematical Sciences, and a minor in Music Theory and Music History. Reid has earned the Colleague certification with the American Guild of Organists, performed with the UNC Symphony Orchestra and UNC Collegium Musicum, and played piano and organ in several concerts. He also composes and arranges music for worship. Outside of music, he enjoys his role as Senior Quantitative Manager for a large regional bank. He, his wife Natalie, and daughter Meg attend Centenary United Methodist Church in Winston-Salem.
---