Showcase: God Be With You Medley
The "God Be With You" Medley started as a violin solo composed by Catherine Windham (my daughter). She was getting ready to leave on a mission and decided to put together a medley based on three "leaving" hymns.
"Lead Kindly Light" reminds us how God guides us through our journeys in life. "I Know That My Redeemer Lives" reminds us that Jesus conquered death so we can be resurrected and be reunited in the next life. And finally, "God Be With You Till We Meet Again" closes out the medley, bringing together the concepts of the other two hymns.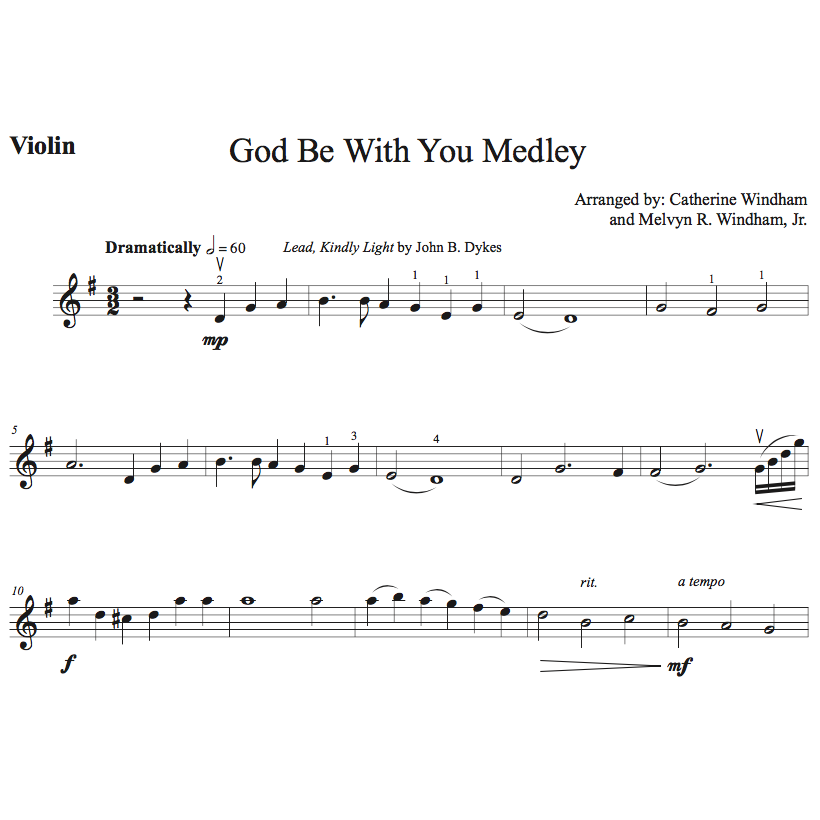 Catherine was prepared to play the violin alone on her last Sunday, but we ultimately decided to add a piano part. I threw something together that was pretty and yet relatively simple to play. The end result was well received at church.
The violin part is a mixture of the original material and some improv-like embellishments. The piano part adds a rich accompaniment while allowing the violin part to shine. And sometimes it explores different harmonies.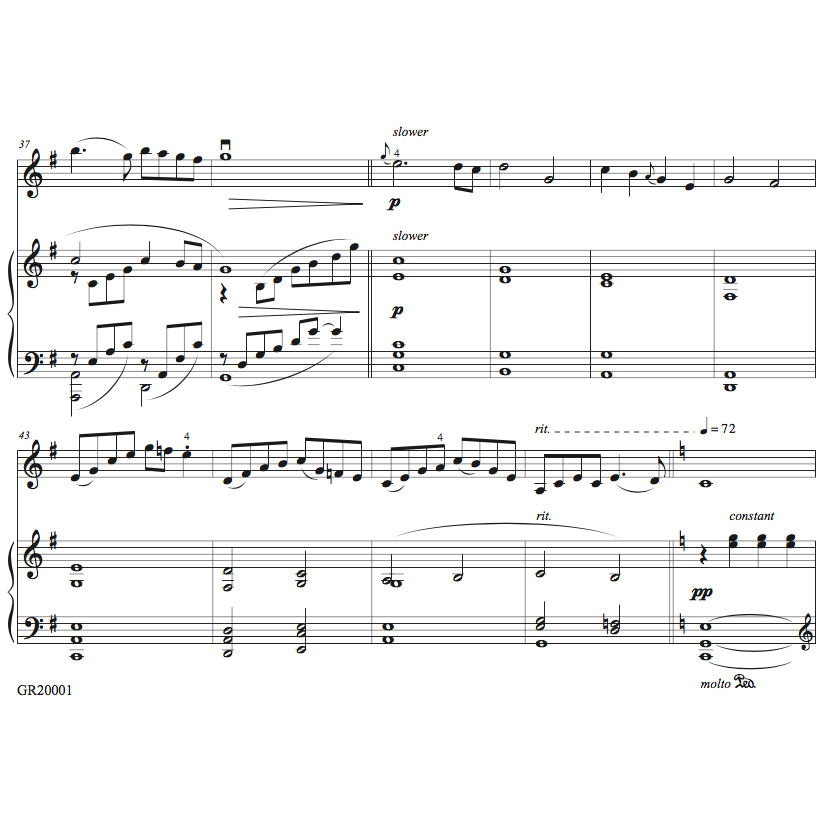 Practice and Performance Tips:
The difficulty level for both violin and piano is intermediate, so you may be able to work this piece up with only a couple of practices.
There is much room for the violin to play with the tempo. The piano should always follow the violin, and not the other way around. The piano should never overpower the violin.
Sound sample:
For a bonus, here is a practice session (taken just before sacrament meeting that last Sunday before Catherine left on her mission):