Showcase: Five Early Songs (op. 1)
"Five Early Songs" is one of six piano collections that will go on sale the last part of August with the launch of Melkim Classical. This one is a bit of an experiment to see if any of my early "high school" pieces will sell. Some may find substance lacking in these pieces, while others may love them, as they sound more song-like than classical pieces.
When I first started composing in elementary school, I didn't write anything down. In sixth grade, my teacher helped to write out one of my pieces. Even though it placed first in the state's "Reflections" contest, and I performed it at a PTA meeting with much applause, it's now entirely gone! I didn't save my own copy of the piece, and now it is one of around twenty pieces that I've lost forever.
Around 1986, in an effort to save as many pieces as I could, I played through several tape recordings and tried to reconstruct pieces from memory. The earliest five pieces of what survived appear here.
These pieces are all simple and easy to play, and they reveal some of my earliest influences.
Sound samples and a video are at the bottom of the post.
---
My Special Girl (1983)
The earliest song I remember happens to be a favorite among relatives and friends. In 1983, I programmed my Commodore VIC-20 to play music from the computer keyboard. Each row of letters represented its own octave, and the VIC-20 could handle up to three voices at a time. If you study the first two staff systems and the last two, you will find the original three-voices all confined to their own octaves. I later added a more pianistic accompaniment in the middle.
Then I gave everyone this enigma. Who was that special girl? Was she a secret crush? My mother? My grandmother? Future wife? Future daughter? I suppose the world will never know.
As an added bonus in this edition, you can see a facsimile on page 9 of my very first attempt at setting music (in 1986).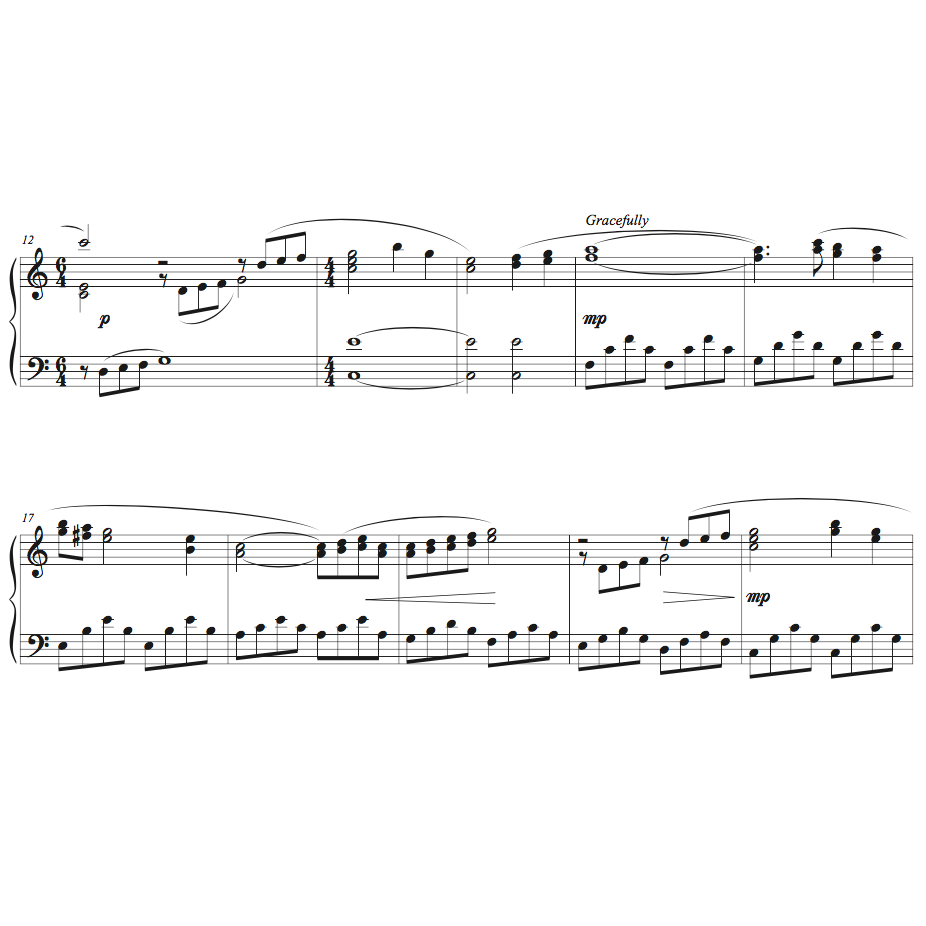 ---
Stars (1984)
In 1984, musicians at the LDS church I attended began to recognize my potential and tried to kindle my talent. That year for Valentine's Day, they asked me to compose a piece for their "Starlight and Carnations" dance. That's a play on "Moonlight and Roses." I gave them two pieces. One appears as "Arabesque" in opus 11, and the other was this piece.
Here, I tried to capture the stillness and magic of being under stars.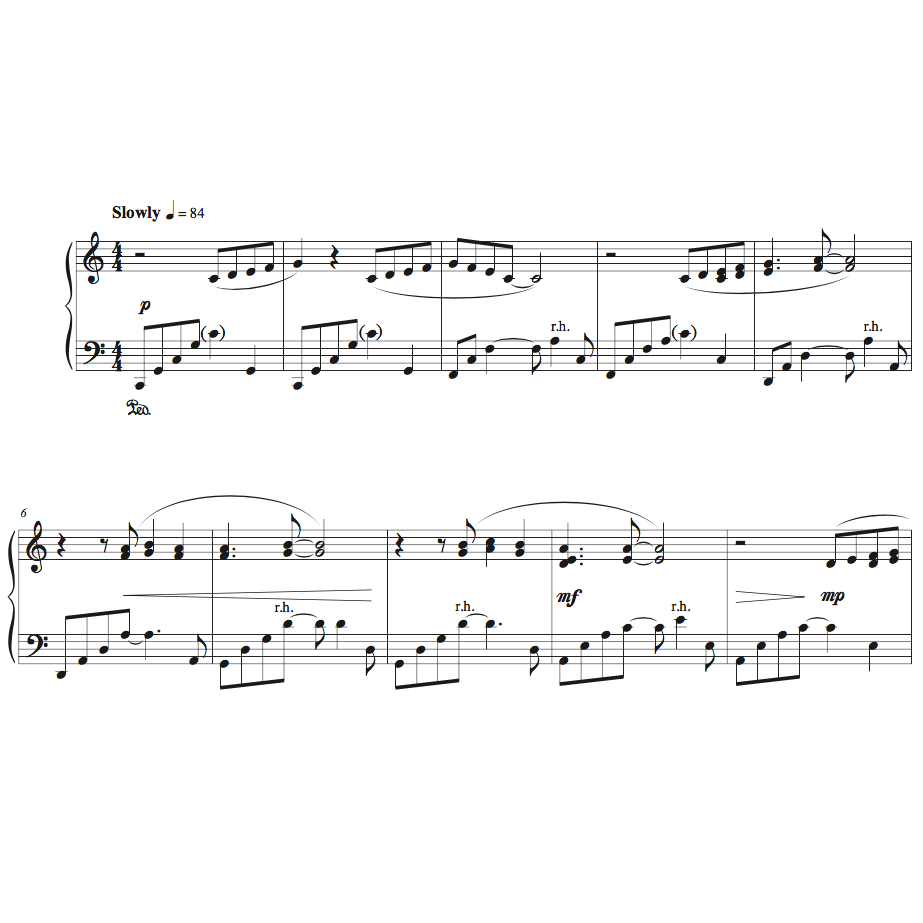 ---
A Minute of Stars (1984)
In 1984, I attended an Episcopalian summer camp. Perhaps you've heard of Camp Mikell in Toccoa, Georgia?
As part of a skit, the directors needed music while the players marched in holding candles in the dark. The instruction they gave me was to compose a "minute of stars."
And that's what they got. You should play this piece slowly, and let that pedal ring!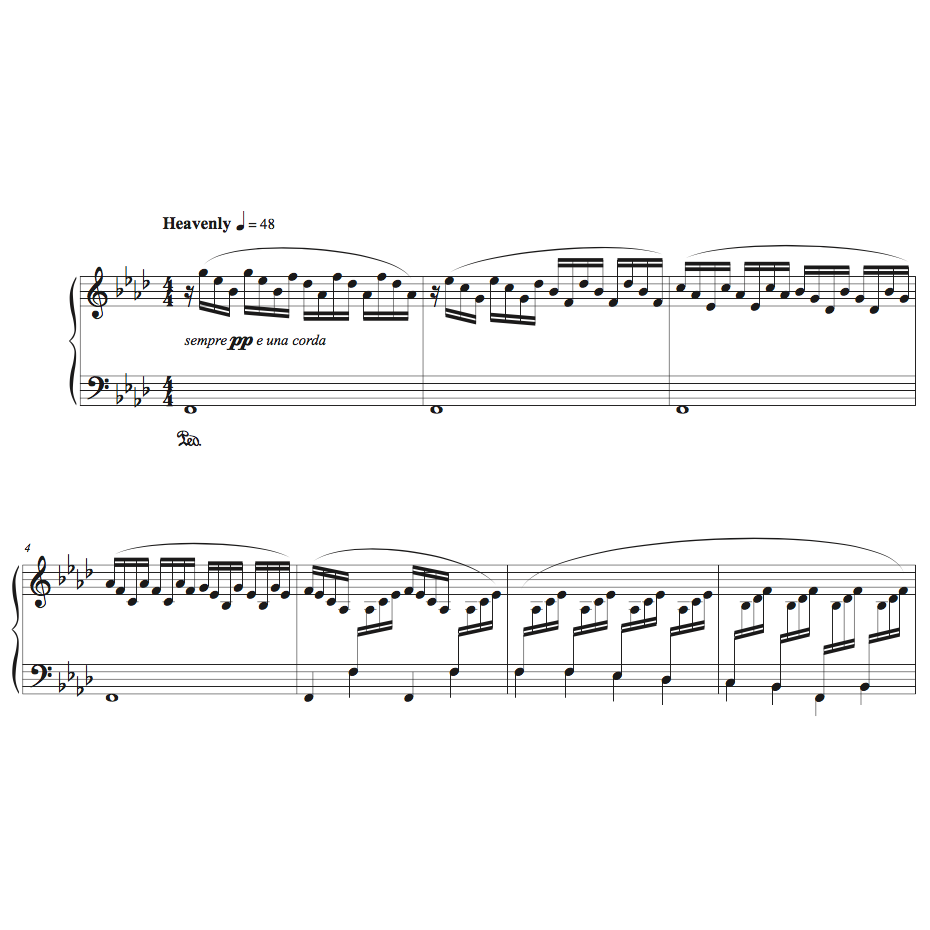 ---
Heartbeats (1984)
I composed this around February of 1984. No one asked for it, and it's no one's favorite, but I liked it enough to remember it. The left hand plays … well … heartbeats, while the right hand fills in the harmonies. Perhaps I was trying to compose something similar to Bach's first prelude in C from his first Well Tempered Clavier collection.
You may notice that this is the third piece in the key of C. Yes – I was one of those kids who started off in that key. However, I quickly learned how to include the black notes.
In fact, I can almost remember how proud I was with how many black notes I had in the summer piece "A Minute of Stars."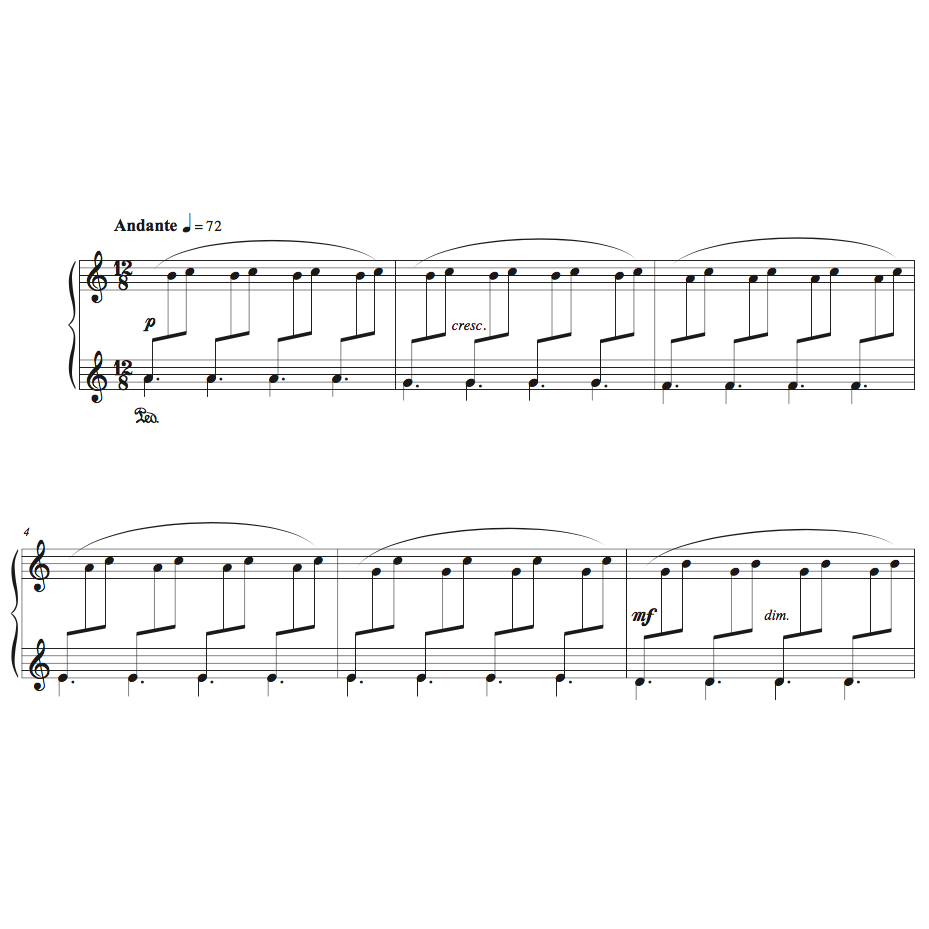 ---
Testimony (1984)
In the summer of 1984, the LDS church musicians asked me to compose a piece, a "musical testimony." At the time, this was the longest piece I had composed, and I was proud. It seems to tell a story, finishing with a happy (and somewhat jazzy) religious-like conclusion.
It may not be a masterpiece, but it was the beginnings of what was to come.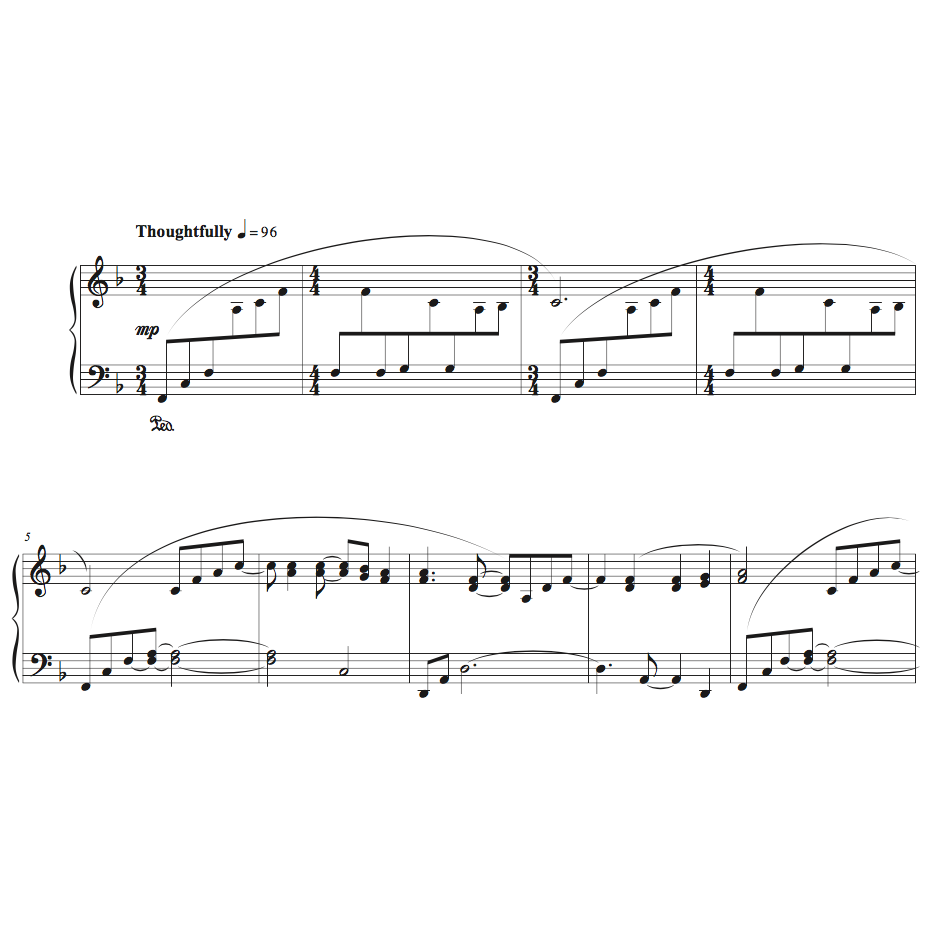 ---
Here are sound samples (provided by SoundCloud):
And a video of me playing the whole collection:
---
Stay tuned for the launch of Melkim Classical the last part of August.