Showcase: Repentance
"Repentance" is the second movement of my piano sonata in progress, called "The Fourth Article of Faith." Each movement will represent each of the first four principles and ordinances:
Faith in the Lord Jesus Christ (finished and for sale)
Repentance (finished and for sale)
Baptism (in planning stages)
Gift of the Holy Ghost (a page of notes already exists)
This second movement depicts a journey from sin to a guilt-free life through the process of repentance.
It begins with a sad alternating chord march. In the third measure, the Intertwining Sins enter with a single melody, almost simple at first, but then joining with other lines, emulating how sins start out small, and gradually grow bigger before we realize how big they've become.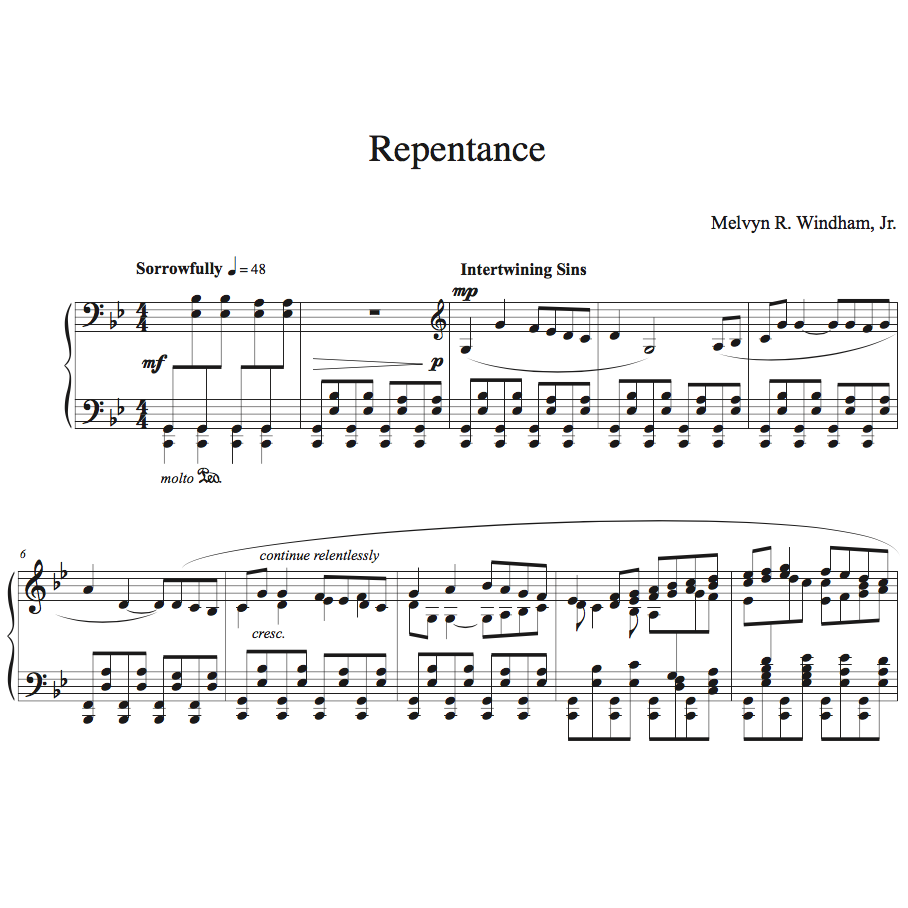 Next comes Recognition, that is, the realization of what is occurring and deciding to do something about it.
But next must come Godly Sorrow, a sadness that is both profound and yearning to be released from the power of sin.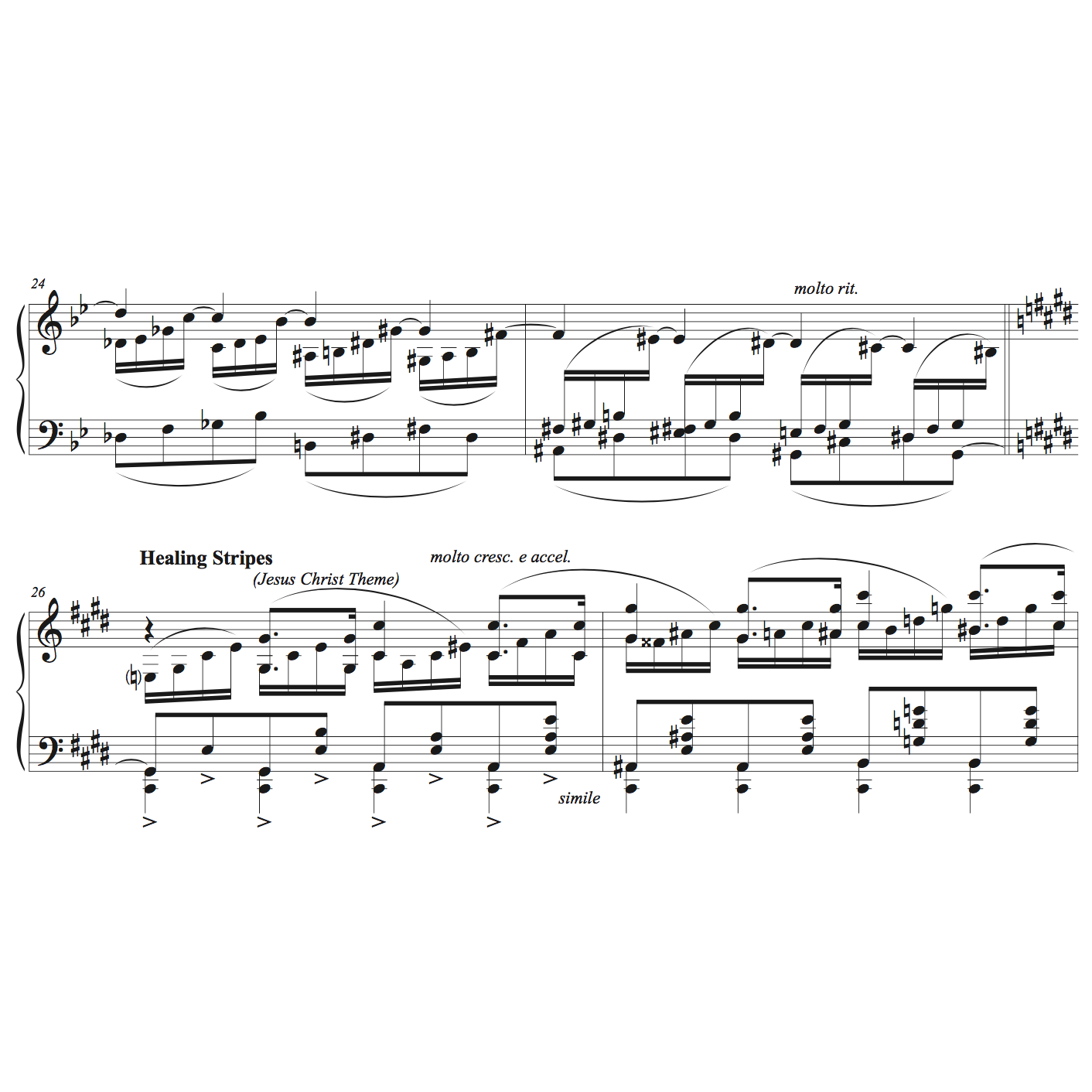 Then the "Jesus Christ" Theme (from the first movement) appears, to represent the Healing Stripes of Christ. The marching sad chords turn into an imitation of the nails as Christ is crucified.
He ultimately rises above death and triumphs into New Life, which we can also enjoy because of his sacrifice.
And finally, the sins become White As Snow, which is depicted with a return to the key of C, the key of the First movement. The sad chords sound much happier and triumphant, until the memory of the sins ultimately fade away, leaving only the happiness and freedom from guilt in the new life.
Overall, it was a challenge to depict a programatic journey while at the same time creating a self-contained well-formed musical structure. The marching chords are key, a sort of glue to the whole piece. It provides a theme that carries throughout, but still allows for a transformation from sorrow to happiness.
The end of the movement is meant to fade out until it moves naturally into the third movement. For a standalone piece, I end with a fermata — just let the sound die out if you play this movement alone. But in the full sonata, it sets the stage and will flow without stopping into the "Waters" of Baptism.
In practice, this movement is to be played slow, and as such may be a little easier to play than the fugue from the first movement, but you will probably find it challenging around the Healing Stripes section (see example above) and its interesting harmonies. Once you work out the notes and practice it a few times, it should become easier to play.
The New Life and White As Snow sections may also be challenging since you must hold down the sustain pedal till the end of the piece. One mistake can stick out easily. Try to decrescendo to a light and airy ending.
Click the play button below for an audio sample.