Thanks to the Primary Worker
Decades ago, Eugene Bowes sat up in the stand with the bishopric, witnessing a Primary event, considering the awesome responsibilities of the primary workers who help to teach and guide children every week. He decided to write down words in the white spaces of his weekly bulletin, giving thanks to these previously unsung workers. He then compiled the words into a poem.
Now these words have been set to music. (Midi sound clip at the bottom.) This version is meant for the primary children to sing, though later I plan to rewrite this for SATB choir.
The parts are easy for children to learn, however the piano part may be on the harder side for a primary song. It starts in the key of C, but quickly moves away, lands in D-flat for a while, and then finds its way back to C at the end.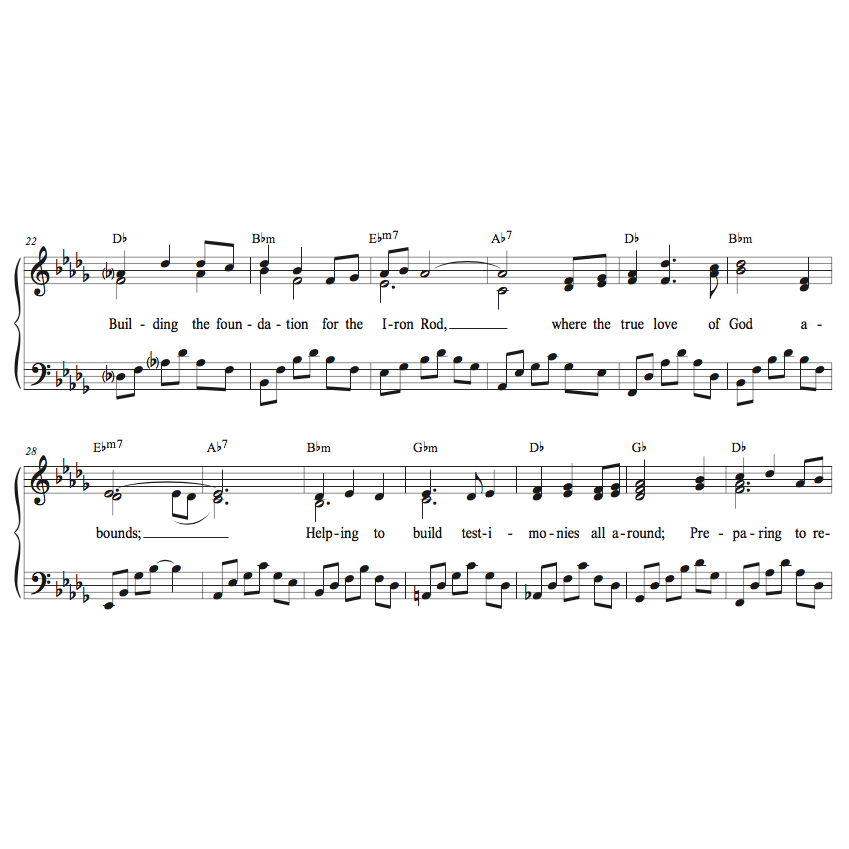 I'm not sure why I chose such a musical journey, but it seemed that the words called for it, and I wanted to capture a certain effect.
Don't let the piano part intimidate — it's easier than it sounds. Once you work out the notes and practice a few times, you'll find it flowing naturally.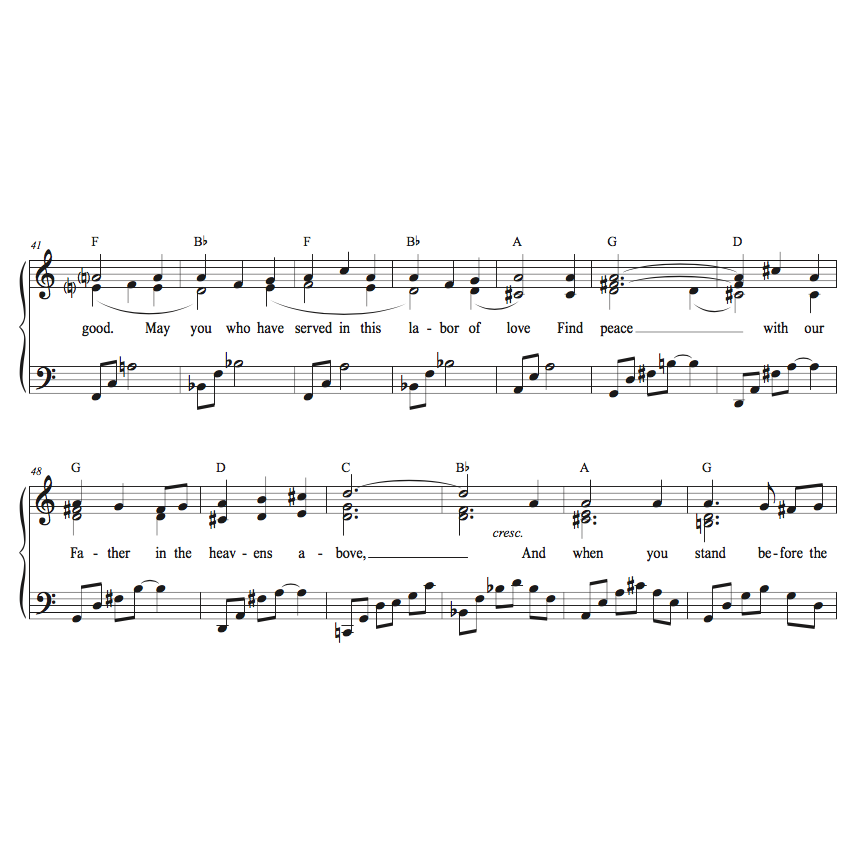 Click the play button below for a midi audio sample.