Announcing: Free Previews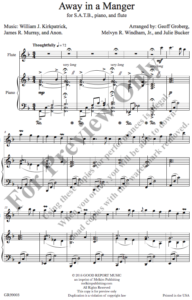 Starting now, Melkim Publishing will start providing free previews by request on all of our choral selections. These previews will allow you to peruse the product before buying. Each preview will also contain a watermark to ensure the copies aren't used for performances.
Why are we doing this? Because the customers have spoken and they want to be able to see what they're buying before they put down money. If a publisher does not show what's inside, a customer has no choice but to buy the minimum amount just to check out the piece. And some customers have proclaimed, "If I can't see it and the publisher has a 5-copy minimum, I'm going somewhere else to purchase music."
So, now with our choir pieces, you will be able to see before you buy.
If you'd like to see any of the previews, send an email to info@melkimpublishing.com and identify which pieces you'd like to see.
Click here for a full list of choral pieces.