Daniel Carter: O Come, O Come, Emmanuel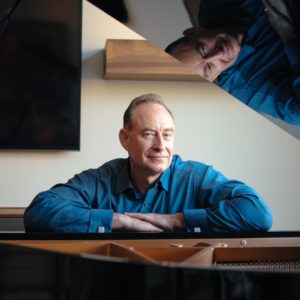 "O Come, O Come, Emmanuel," a piano solo, is the second of Daniel Carter's pieces of music to appear here at Melkim Publishing.
It first appeared 2008 in Daniel's collection "Hymns for Keyboard Performers II," which is no longer available, but he has decided to resurrect this piece, and I didn't hesitate to begin preparing it for publication.
It's a good piece that I believe has been lost in the shuffle over the past decade, and I think it deserves to be heard. It's a slow introspective setting incorporating light elements of jazz while yet staying within the bounds of being appropriate for church services. It draws in the listener from the very beginning, and keeps interest until the very end, making for an excellent whole.
It's also fun to play.
Other than some editorial and engraving changes for clarity, the piece now for sale is practically the same as what it was 10 years ago.
Here are Daniel Carter's own words about this piece.
---
I wanted to create an unusual arrangement of "O Come, O Come, Emmanuel," since the tune is so ancient. Most of the arrangements still lean toward preserving the ancient sound and feel, from what I've noticed. I wanted something completely different. I made about four different sketches of the piece, none of which I liked, except for a section in this one and a section in that one. So after a few years of playing around with ideas, it finally came together as a kind of harmonic adventure with some jazz influence. Even though I'm more a traditional composer that leans toward classical, I've always loved great music of most any genre, and I've been quite influenced by jazz and jazz harmonies through the decades. This is probably one of the better examples of that influence. The arrangement is definitely for advanced pianists, but it's fun to learn and perform. Making the piano feel like it's singing chant is an unusual challenge in and of itself, so focusing on making the piano "sing" is how I approach performing it. That seems to help the lyrical quality and also really makes those harmonies come alive.
Daniel Carter
---